Winter Solstice and the Great Conjunction
Posted by Judie Berger on Monday, December 21, 2020 at 3:02 PM
By Judie Berger / December 21, 2020
Comment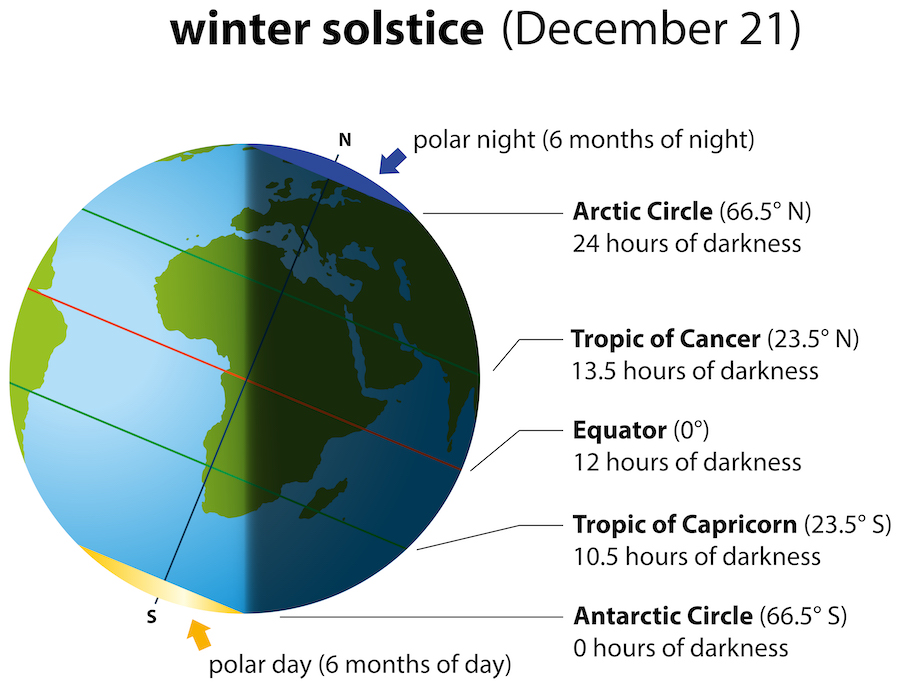 Winter Solistice and the Great Conjunction... sounds like the name of an astronomical band. But we actually have two significant events happening today...
Today is the first day of winter in the Northern Hemisphere, marked by the winter solstice, which occurred at 5:02 A.M. EST.
For the northern half of Earth (the Northern Hemisphere), the winter solstice occurs annually on December 21 or 22. (For the Southern Hemisphere, the winter solstice occurs on June 20 or 21.) The winter solstice is the day with the fewest hours of sunlight in the whole year, making it the "shortest day" of the year. Thankfully, after we reach the winter solstice, the days begin to once again grow longer and longer until we reach the summer solstice—the first day of summer and the longest day of the year.
Think of it this way: Although the winter solstice means the start of winter, it also means the return of more sunlight. It only gets brighter from here!
A GREAT CONJUNCTION ON THE SOLSTICE
This year, we will be treated to a spectacular astronomical event in the evening of the solstice: a "Great Conjunction" between Jupiter and Saturn, in which the two massive planets will appear closer together in the sky than they've been in centuries. Keep an eye on the southwestern horizon about a half-hour after sunset to catch a glimpse of the planets hovering together.