Where Are Home Prices Headed in Late 2021?
Posted by Judie Berger on Tuesday, September 14, 2021 at 4:06 PM
By Judie Berger / September 14, 2021
Comment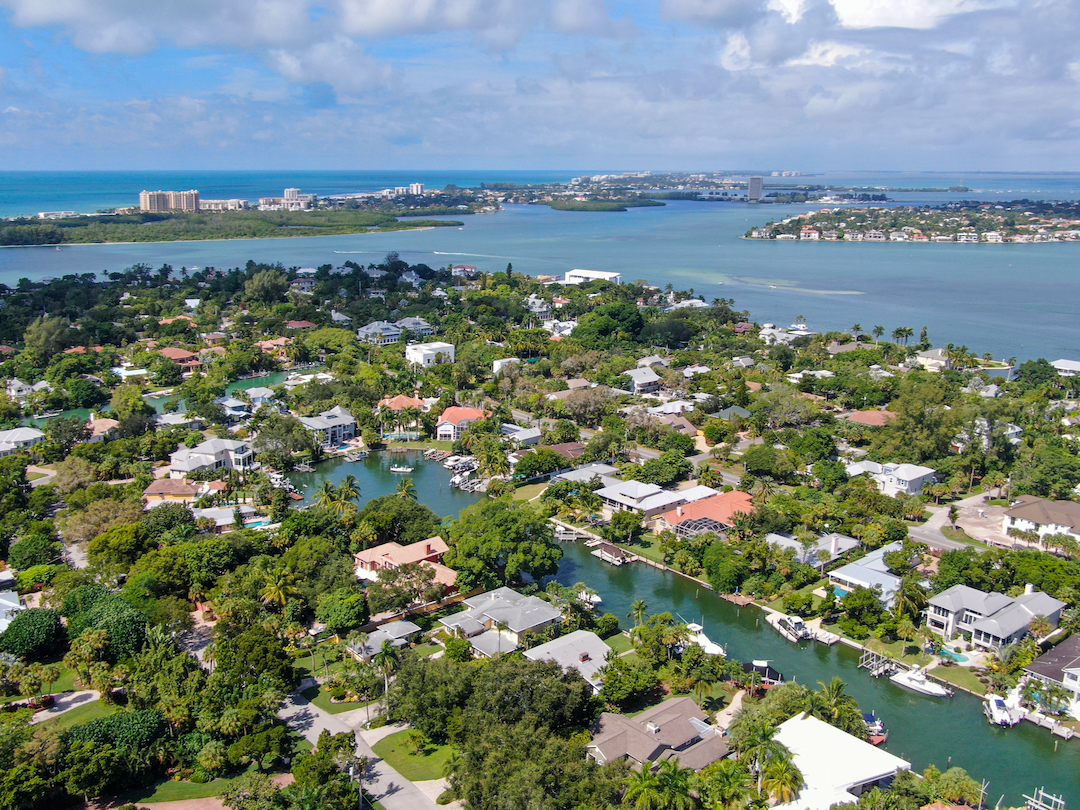 BY CHRISTY MURDOCK EDGAR
American Lifestyle Magazine
One of the biggest stories of the COVID-19 pandemic in the US has been its impact on residential real estate markets of all shapes and sizes. From in-town neighborhoods to outer suburban enclaves, from starter homes to luxury estate properties, it seems that every sector of the market has experienced unique challenges and opportunities.
Where will the market move next and how do you know whether this is a good time to buy or sell a home? As always, it comes down to a combination of supply and demand in your chosen neighborhood along with your willingness to adjust to market conditions as they develop in the months ahead.
Late 2021 Home Price Predictions
A combination of both record-low interest rates and low inventory in markets throughout the country has resulted in unprecedented home valuations, with median home prices surging nearly 25 percent year-over-year in recent months. This rapid increase and the overwhelming uncertainty attendant on everything related to COVID-19's impact on the economy has led to speculation about the long-term effects on the housing market and whether the law of diminishing returns will come into play.
While predictions are necessarily uncertain, there is plenty of reason to believe that the residential real estate market will continue to be active and robust in the months ahead. Here are a few of the reasons.
Forbearance may lead to increased inventory
CARES Act economic safeguards that were put into place in the early days of the pandemic, including forbearance for government-backed mortgages, are set to expire in late September. While many homeowners will have made arrangements to refinance or repay their missing mortgage payments, others will no doubt put their homes on the market in response to the end of forbearance.
According to information from the Federal Reserve, homeowners who are still in forbearance will likely be unable to get caught up on their loans, resulting in a larger number of homes available for eager buyers. This may be especially evident in less-expensive markets or in first-time-buyer-friendly properties. That increased inventory could help to stabilize those sectors and protect them from the effects of additional inflation.
The Delta variant's impact remains uncertain
As the Delta variant grabs headlines, its impact on the housing market remains unclear. While it could lead to increased lockdowns and a return of low inventory conditions, the relative effectiveness of US vaccination efforts and the newly FDA-approved Pfizer vaccine may help to limit the market effects of the Delta variant and prevent additional shutdowns.
In addition, as momentum has begun to swing back to recovery mode, with increases in travel and interest in big-city residential markets, it's hard to imagine another full-scale shutdown in the short term. This, along with traditionally lower demand during the fall and winter, may help to keep the market more balanced this time around.
Buyer behavior could begin to normalize
According to some experts, buyers may have finally tired of paying top dollar for as-is properties while competing with dozens of other offers. If so, buyer behavior could begin to return to something like normal, resulting in stabilizing home prices, more days on market, and increasing inventory.
There are a number of reasons that buyers may be unwilling to jump back into overheated negotiations, including the following:
Buyer fatigue from previous frustrated home searches
Distractions from the return to in-person schools, workplaces, and activities
Rising interest rates and increases in home inventory
The ability to travel for or host holiday celebrations in late 2021
Concerns that rising home prices may finally outweigh potential return on investment
The much-lauded real estate bubble does not look set to burst.
While rising home prices had many analysts predicting an unsustainable real estate bubble, others believe that markets will remain stable or continue to grow, albeit at a more moderate pace. According to CoreLogic, home prices will continue to rise by more than 3 percent over the next several months. Among the reasons?
Continuing low-interest rates for the foreseeable future
Low home inventory and new construction rates that predate the pandemic
The continuing demographic impact of Millennials as they age into the homebuyer market
The increased impact of remote workers looking to buy in more affordable markets
So is late 2021 a good time to buy or sell?
While the fall and winter months may not be as active as they were in 2020, late 2021 is still poised to be an active time for the US real estate market.
For buyers, this looks like an ideal time to reboot a previously abandoned home search. With high-levels of personal savings, continuing low interest rates, and projected increases in home inventory, this might be the perfect moment to purchase. Successful buyers will be preapproved and flexible, willing to make decisions under time constraints, and open to making changes to their wish list as required.
For many sellers, it is a time to consider whether slowing home price increases make this an ideal time to cash out, especially if previously frustrated buyers jump back into the market. The biggest concern for most sellers will be determining where they go next, and what availability they will find in their new market. Look for buyers who are open to your timeline or who are willing to entertain a rent-back to accommodate you while you search for your new home.
As always, your best bet in any market is a consultation with your trusted real estate professional. An agent can provide you with the information you need about local home prices, market conditions, and current trends so that you can make smarter decisions, whether you're buying or selling a property.
•••
If you would like to receive regular email updates, please contact me to be added to our private client list. If you're thinking of buying or selling, call today for a confidential consultation.