Weekend Reading: American Lifestyle Magazine | February 2021
Posted by Judie Berger on Thursday, February 4, 2021 at 2:17 PM
By Judie Berger / February 4, 2021
Comment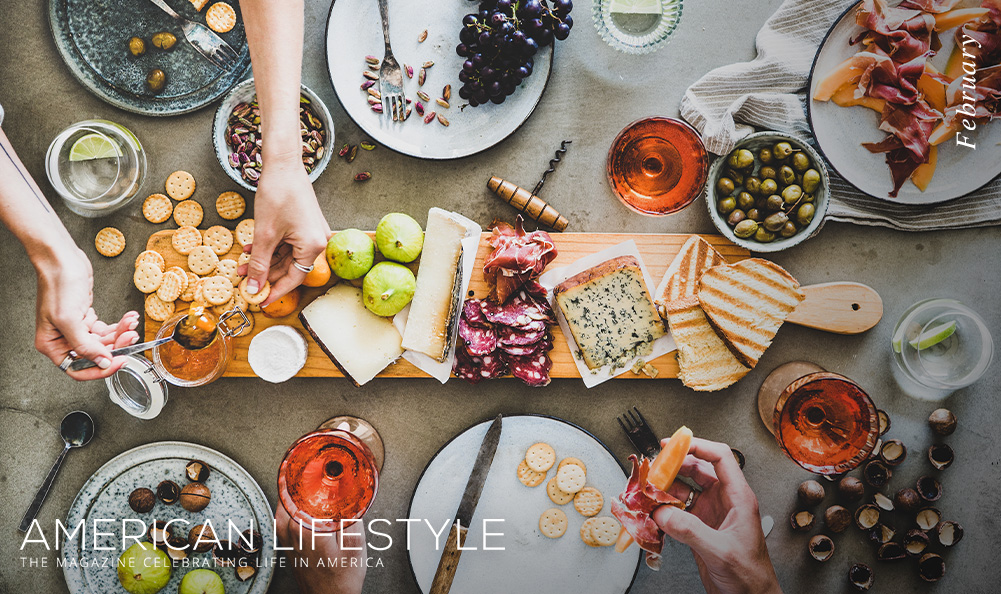 The beginning of the year is the perfect time to try new things from the comfort of home. You have an entire year ahead to experiment and perhaps even pick up a new hobby. And this issue of American Lifestyle magazine is here to provide inspiration.
Who doesn't love an artfully crafted charcuterie board? It's the ideal appetizer, whether you're hosting guests or simply wanting to add a bit of sophistication to snack time. This guide offers helpful tips for creating a well-rounded charcuterie board of your own.
And what goes perfectly with a cheese board? Cocktails! The four cocktail recipes (and their mocktail counterparts) in this issue are classics for a reason—they're delicious, classy, and easy enough for beginner mixologists to master.
Giving your rooms a new look can do wonders for your quality of life at home, and adding a fresh coat of paint is one of the easiest ways to do it. This painting guide can help you create beautiful spaces that feel brand new.
Take your home improvement one step beyond painting with cost-effective renovation ideas—from updated flooring to new kitchen appliances to basement and attic enhancements.
No matter what area of your home you choose to focus on this month, may you make the most of it! As always, it's a pleasure to send you this magazine.