TRENDS: 2020 ends with little inventory left to sell
Posted by Judie Berger on Monday, March 29, 2021 at 4:29 PM
By Judie Berger / March 29, 2021
Comment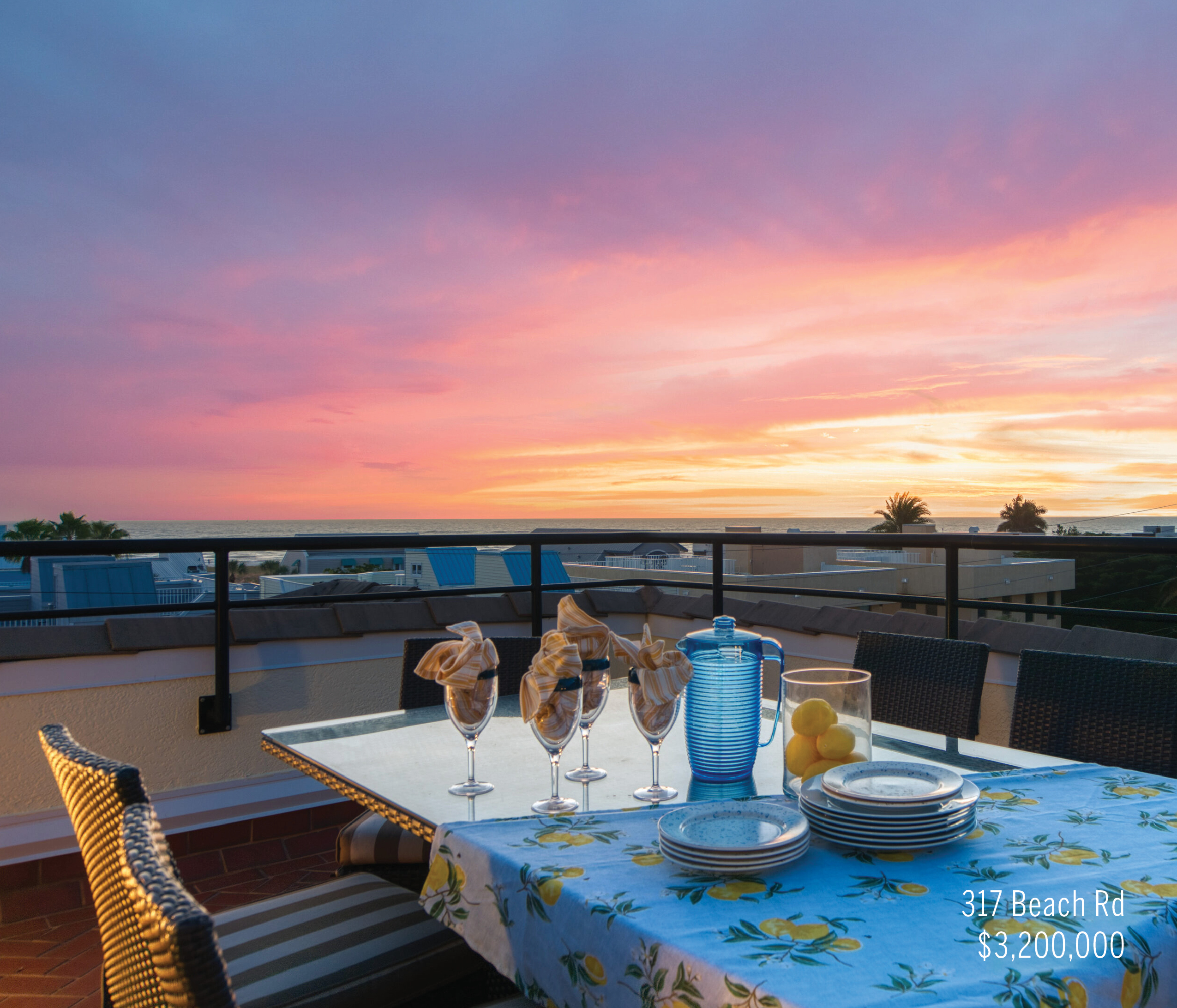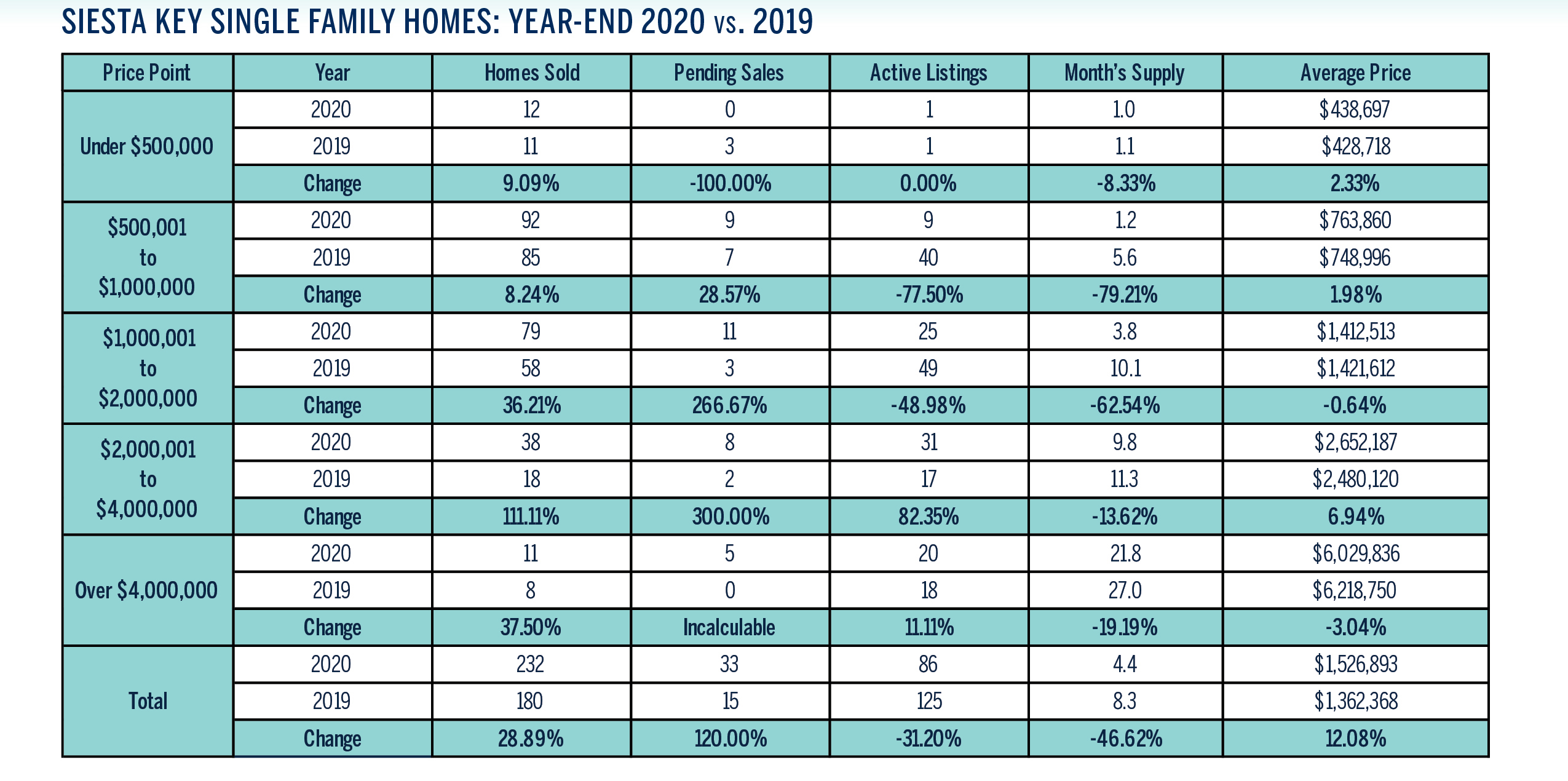 2020 SIESTA KEY YEAR END REVIEW
2020 was a year of surprises, and the Siesta Key real estate market was no exception. When the pandemic started, it was in the busiest season of the year for Siesta Key. We were fearful that our sales would flatten out, but the opposite held true. In the end, 2020 was the best time in a decade to sell a home or condo. With multiple contributing factors converging, the single family home sales increased year-over-year by 29%, pending sales doubled, and the average time it took to sell a home fell by 31%. By year's end, overall available inventory was down by 31% year-over-year compared to 2019. Condo sales were sluggish through the early height of the pandemic. However, they bounced back and finished the year with substantial numbers – sales were up 23%, average prices increased, and inventory decreased by nearly 32%. The demand for luxury condos has arrived on Siesta Key - luxury condo sales were up by 62%! This allover increase in luxury sales numbers reflects that Sarasota is being discovered by luxury buyers who see this area as a value over other Florida luxury markets. This year could be the best time to sell with less competition, vigorous buyer activity, and a stable economy. If you're considering a move and would like to consult with a Trusted Real Estate Advisor on how to sell your home successfully, please contact me for a confidential consultation at 941-928-3424.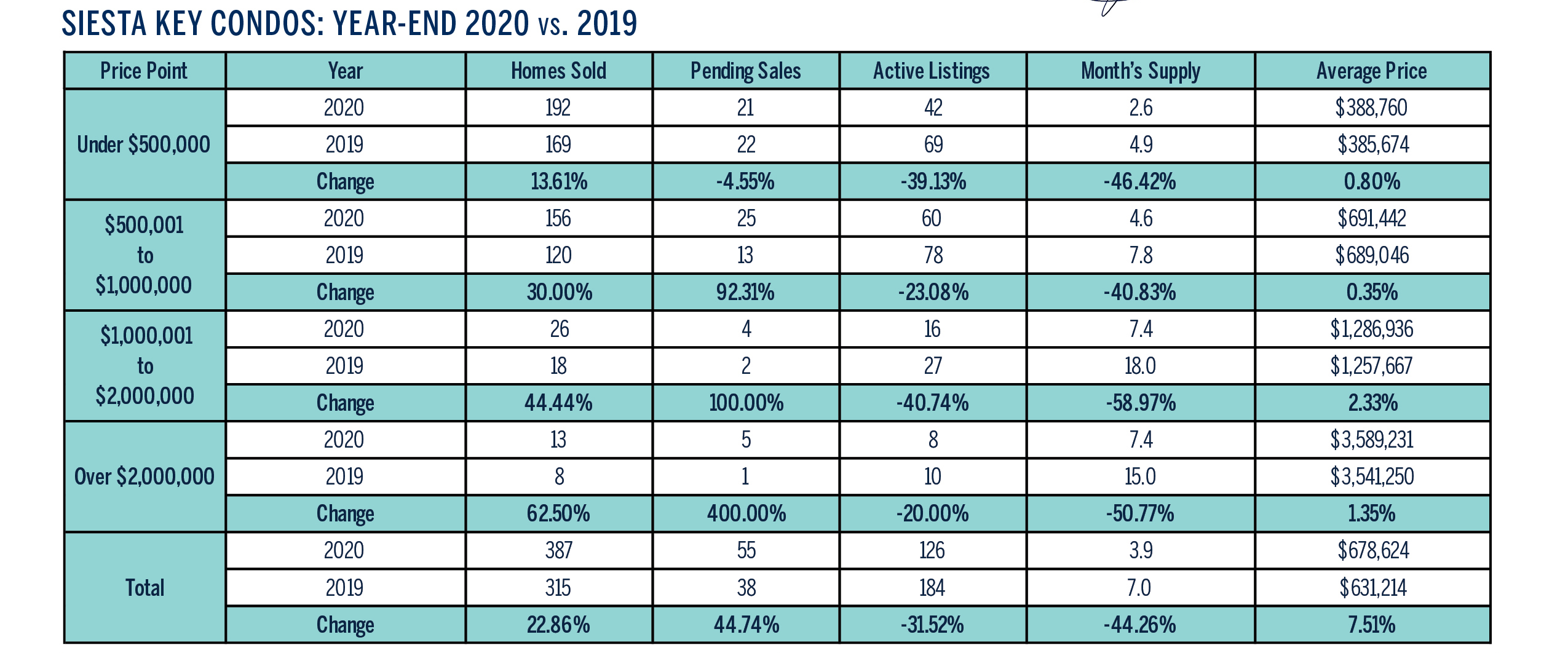 Successfully selling homes takes a great amount of skill, knowledge, and professionalism no matter the market.
The Judie Berger Team works tirelessly to sell your home:
with unmatched attention and concierge service.
with energy and enthusiasm in presenting your home.
by understanding and applying stats and trends.
y having in-depth knowledge of the local market focused on Siesta Key.
by creating 99% of our listing and buyer sales on Siesta Key.
with unparalleled creative, purposeful, and well-placed marketing.
by showcasing your home in online advertising, print media targeted emails, property tours, social media, and more!