Top 10 Ranking for Total Sales Volume 2021
Posted by Judie Berger on Wednesday, April 6, 2022 at 6:29 PM
By Judie Berger / April 6, 2022
Comment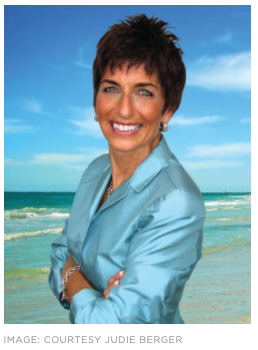 More than a dozen hit the $100M mark as the real estate profession reaches new heights in a transformed market, but challenges remain
by Derek Gilliam | Sarasota Herald-Tribune | USA TODAY NETWORK
Real estate in Sarasota-Manatee, as in much of Florida and across the U.S., has undergone a dramatic transformation in a remarkably short period, changing the profession along the way. The area's long-overlooked luxury segment has taken off, drawing new buyers who see bargains on the less crowded Gulf coast.
In the broader market, more buyers are chasing fewer properties for sale, driving up prices at a dizzying rate. Until recently, borrowing rates remained exceedingly low by historic standards, which, combined with pandemic-driven demographic trends, have driven sales totals to the stratosphere.
Five years ago, only one real estate agent in the Sarasota area had ever tallied $100 million or more in sales in a year. Over the next couple years, two or three Realtors managed it. And in 2020, five Realtors sold property totaling in nine figures.
Then came 2021, not only did more than a dozen Realtors join the $100 million club, but for the first time in this region, the $200 million threshold in closed sales was breached, according to Multiple Listing Service data.
The dollar volume of all residential real estate transactions in Sarasota-Manatee totaled about $15.3 billion in 2021, up from a record $10.5 billion in 2020, according to Realtor Association of Sarasota and Manatee data. Total volume of residential transactions were $8.2 billion in 2019 and $7.7 billion in 2018.
The climb
Some Realtors started their careers in the Sarasota real estate market in the 1980s, well before the area's waterfront views demanded multimillion-dollar bank accounts. Those were much quieter days, but that's not the case today.
Downtown Sarasota has several condo complexes in the works, where units start above $2 million. There are also several luxury apartment projects that could add hundreds of new units to the market in the next couple years.
Anna Maria Island recently had a Gulf-front mansion sell for $16 million, setting the record for a residential property sale in Manatee County. Barrier island properties all along Sarasota- Manatee continue to demand prices not previously seen here.
Some think the area's ranking as the best place to retire, one of the 10 best metro areas to live and the beaches making repeat appearances on numerous websites' and periodicals' "best" lists have helped a wider audience discover Sarasota property.
There's also the pandemic-related change to migration trends.
When the pandemic forced many people into lockdowns, leading to many businesses to offer more remote work options, real estate markets like Sarasota's, with year-round favorable weather and plenty of outdoor activities were positioned to capitalize as preferences changed.
Judie Berger, a Realtor focused on Siesta Key with Premier Sotheby's International Realty, said before the pandemic she would start the year with between 20 and 30 listings.
Berger ranked 9th* in area closed sales volume with about $121 million last year.
This year, she's had as few as a just a couple listings. The scarce availability has driven up prices.
Still, real estate agents tell the Herald- Tribune that Sarasota's luxury market remains a bargain compared to the Miami and Naples markets.
For years, the Sarasota luxury market has been overshadowed by the more established markets of Naples and Miami. In many ways, it still is.
There are just 13 active listings of more than $10 million in the Sarasota market. There are 43 listings in Naples listed on Zillow.com for sale for more than $10 million and Miami-Dade had more than 200 listings of more than $10 million with several of those above $50 million.
Increased competition
Every new real estate agent in the business hears about the importance of landing listings, especially in the market agents find today.
Data from the Realtor Association of Sarasota and Manatee released in the middle of March puts the total number of active listings at less than 1,300 for the two-county area.
"People think it's easy because properties are selling so fast (in Sarasota)," Berger said. "But it's actually much more difficult."
The local Realtor association has a membership of more than 8,600 active real estate agents. That means that there's about six Realtors for every home on the market. There were 7,750 real estate agents in May 2021, according to a RASM spokeswoman.
Without listings and with so few properties for sale, it may not be the best time to jump into the profession. And it could be hard to hit the $100 million mark again,.
Long-time Realtors who had connections stretching back decades were able to take advantage of the uptick in velocity and price of the Sarasota luxury market.
Nearly every broker who achieved more than $100 million in closed sales last year had been in the Sarasota market for decades.
*Article adapted for this post. Ranking of Sarasota area Realtors according to total sales volume in 2021, according to Multiple Listing Service data. This data does not include new construction projects where sales may have occurred over several years. Some Realtors also on the list worked with a team of licensed real estate agents.
•••
For more information about the Sarasota area, or if you would like to receive regular email updates, please contact me to be added to our private client list. If you're thinking of buying or selling, call today for a confidential consultation at 941.928.3424 or [email protected].