'Tis the Season: Holiday Decorating When Your Home's for Sale
Posted by Judie Berger on Monday, November 22, 2021 at 11:56 AM
By Judie Berger / November 22, 2021
Comment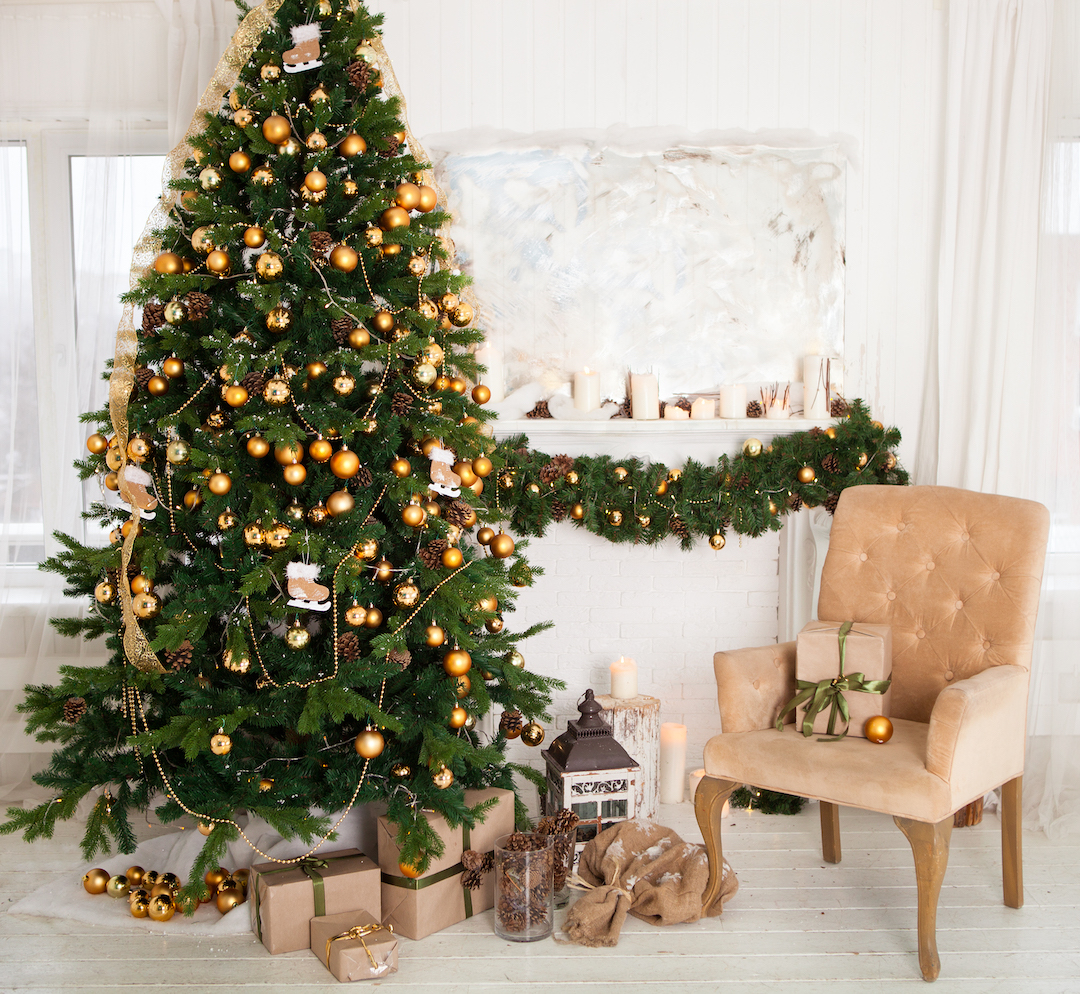 One of the many delights of the holiday season is decorating your home. From a cornucopia and pumpkins for Thanksgiving to a Douglas fir and lights for Christmas or a menorah for Hanukkah, decorating can bring a joyous feeling to any home. However, if you're selling your house around the holidays, you may want to practice moderation when choosing your holiday decor. Use these tips to decorate your house while being mindful of your home sale.
Limit clutter
While some people use the holidays as an opportunity to decorate every nook and cranny of their home, it's best to keep things to a minimum. A significant focus of staging is to remove clutter to make your home appear as spacious as possible. Select a few pieces of festive flair to bring the holiday spirit into your home, and leave the rest in storage this year. If you need help choosing decorations, you should avoid anything with names or photos. Personalized items can make it difficult for homebuyers to see themselves living in your home.
Don't block natural light
You should highlight how much natural light your home receives while selling it, so make sure to avoid placing any decorations in front of windows or doors. If you're limited in the amount of space you have, you can place an item in these areas but be mindful of how it is positioned to maintain the flow of light throughout the room.
Coordinate colors
Certain colors instantly come to mind when you think of the holidays. You may choose a fall color palette when decorating for Thanksgiving and the classic red and green in December. However, it is important to keep your home as visually appealing as possible, so avoid decorations that clash with the current color scheme of your rooms.
Use decorations to accentuate features
If you need help deciding where to place decorations when selling your home, start with some of the best features. This could include a fall-inspired garland for your mantel or mistletoe hanging from an arched doorway. However, you should make sure decorations don't hide any feature you love. For example, don't hang seasonal decorations in a window with a spectacular view of your backyard.
Avoid movement and sound
Some holiday decorations come to life with flashing lights, moving parts, and festive music. However, these items can be distracting when potential buyers visit your home. While you don't necessarily need to eliminate these items from your decorating, be sure to turn them off before a showing.
Keep things fresh
Adding plants or gourds to your home is a common way to decorate for holidays, but it takes some extra attention to keep them looking lively. If you're decorating with pumpkins for Thanksgiving, keep an eye on them and throw them away if there are any signs of decay. Also, make sure to regularly water and care for any plants you bring inside for the holidays to keep them looking good.
Avoid large decorations
Try to limit your decorating to pieces that positively highlight the size and charm of the room. For example, a lush tree can be the ultimate sign that Christmas is on its way. However, you may want to go with a smaller tree if your home is for sale. While large trees bring a festive feel to your home, they can also make rooms appear small and cramped.
Decorate the exterior
If part of your holiday decorating includes the outside of your home, don't be afraid to keep up that tradition. Exterior decorating can boost your home's curb appeal. However, exterior decorating has its limitations, and you should avoid large decorations that take attention away from the aesthetic of your home. You can decorate with a wreath and a few pumpkins for Thanksgiving and replace them with a few strands of white lights and a ribbon on your mailbox for the December holidays.
By creating a cheery feel on the inside and outside of your house, potential buyers will be able to envision having their own celebrations in your home.
Article shared from American Lifestyle Magazine.
•••
If you would like to receive regular email updates, please contact me to be added to our private client list. If you're considering making a move, contact me today for a confidential consultation at 941.928.3424 or [email protected].