Sarasota Real Estate Market Prepping for Snowbird Arrivals
Posted by Judie Berger on Tuesday, November 29, 2016 at 3:19 PM
By Judie Berger / November 29, 2016
Comment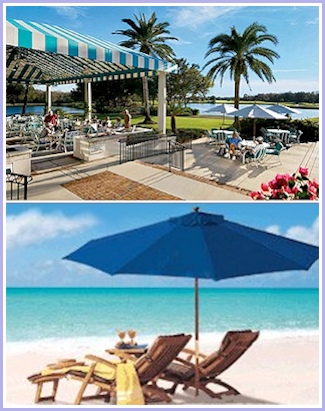 As the winter seasons starts to arrive, a positive trend is occurring that will benefit those who might wish to invest in a home of condo here on the Sarasota Sun Coast.  The number of properties for sale in October was up by  3.1% over September and up 17.5% over the same period last year.  With more properties on the market, the selection of properties available to prospective buyers gets wider and prices have a tendency to stabilize.  
In Sarasota County, the single-family home inventory increased by 15.7% to 2,787 while in Manatee County the inventory increased by 11.3% to 2,119.  The inventory of condominiums and townhomes increased by 35.8% to 1,528  in Sarasota County and by 11.4% to 869 in Manatee County.
The number of property sales closed remained about the same in Sarasota County this October as it was in the same month last year with a total of 868 closings including 593 single-family homes and 275 condos and townhomes compared to a total of 879 properties including 596 single-family homes and 283 condos/townhomes in October of 2015.  In Manatee County, closed sales dropped by 16.5% (431 single-family homes and 178 condos/townhomes this month vs. 516 single-family homes and 191 condos/townhomes in October, 2015).  The growing inventory of available properties along with the decrease in closed sales is moving the local market closer to a balanced state (considered to be a 6-month supply of properties for sale) in which the interests of buyers and sellers are essentially equal.
If you are considering buying a home or condo of your own here on the Sarasota Sun Coast, it is worth noting, however, that as more snowbirds have begun to arrive, the Sarasota area real estate volumes are already beginning to pick up.  If you are one of those prospective buyers, you may not want to wait too much longer before coming our way.   "In October, the number of sales contracts written increased, a reversal of the trend we had witnessed for most of this year when the number of contracts written was lower each month than in the same month last year," said Linda Formella, President of the Realtor Association of Sarasota and Manatee.  To put it succinctly, "Things are definitely beginning to perk up after fairly quiet spring and summer seasons."
Please call me at your convenience at 941.928.3424 because now is the right time to purchase a year round or seasonal home or condo before too many others are here competing for the most attractive properties.  I would be delighted to listen first very carefully to your needs and wishes and then work tirelessly to find that  single-family home, condominium or townhome in Downtown Sarasota, in one of our several luxurious golf and country club communities or along our spectacular mainland and barrier island waterfronts.