Sarasota Ranked Among Best Places To Live by U.S. News
Posted by Judie Berger on Wednesday, May 18, 2022 at 12:17 PM
By Judie Berger / May 18, 2022
Comment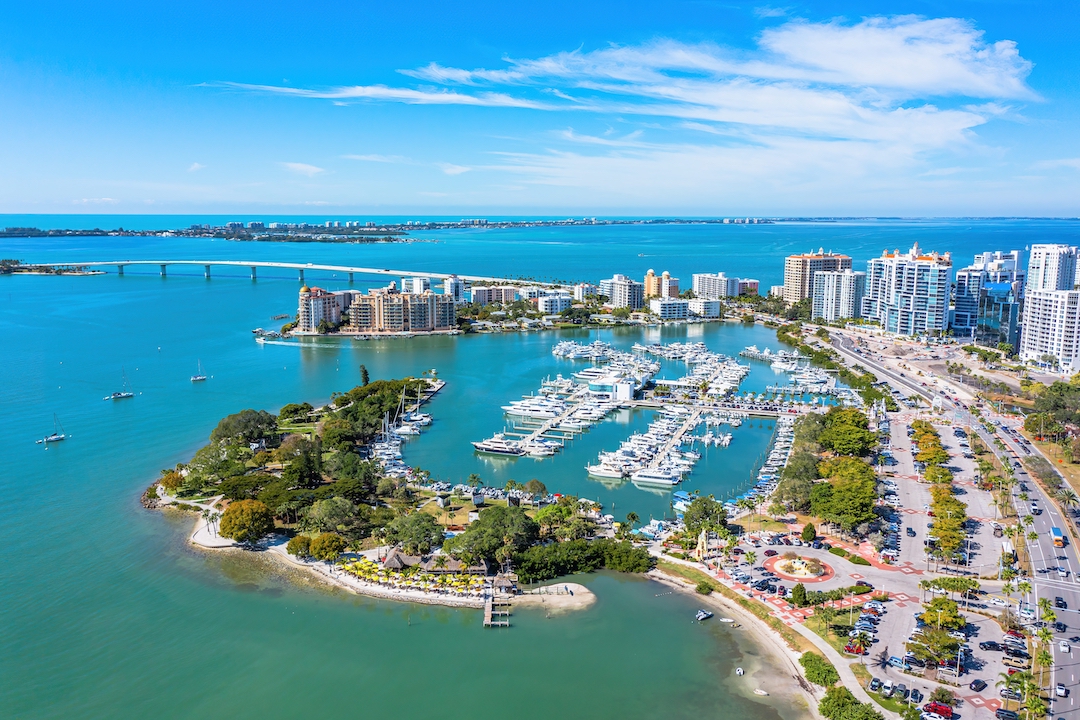 Located on Florida's Gulf Coast, Sarasota maintains its spot at No. 9 from 2021.​ (Photo: Shutterstock)
Affordability and relatively clean air in Sarasota, even more than its job market, earned the city a spot as one of the nation's 150 Best Places to Live, U.S. News & World Report said with the release of the 2022-2023 ranking Tuesday.
According to the report, Sarasota maintains its spot at No. 9 from 2021. Located on Florida's Gulf Coast, Sarasota is the third-fastest growing metro area out of the 150 places ranked, behind only Myrtle Beach, SC, and Lakeland, FL.
From 2016 to 2021, Sarasota saw a population increase of 12.01 percent due to net migration, according to the U.S. Census Bureau.
"We're pleased Sarasota once again has been aptly recognized as a top place to live in the entire nation and now number one in Florida," said Mayor Erik Arroyo. "Our world-class amenities, including the cultural arts, natural beauty, extensive public park spaces and newly extended Legacy Trail, thriving original restaurants, unique shopping, walkable downtown and recent micro-mobility options combine to create a very desirable city. We have our eye on the number one ranking in the U.S. and we're working hard every day to make Sarasota a special place to live."
Sarasota also landed on several other top-10 lists from U.S. News & World Report, ranking No. 1 among Best Places to Retire, No. 1 Best Place to Live in Florida, No. 3 among Fastest-Growing Places and No. 7 on the list of Safest Places to Live in the U.S.
"We appreciate the accolades and national recognition for Sarasota being a standout," said City Manager Marlon Brown. "Congratulations to all who strive day in and day out to make Sarasota a great place."
The complete list and more information can be viewed at U.S. News & World Report.
•••
For more information about the Sarasota area, or if you would like to receive regular email updates, please contact me to be added to our private client list. If you're thinking of buying or selling, call today for a confidential consultation at 941.928.3424 or [email protected].