Sarasota Among Money's Best Places To Live
Posted by Judie Berger on Wednesday, October 12, 2022 at 3:28 PM
By Judie Berger / October 12, 2022
Comment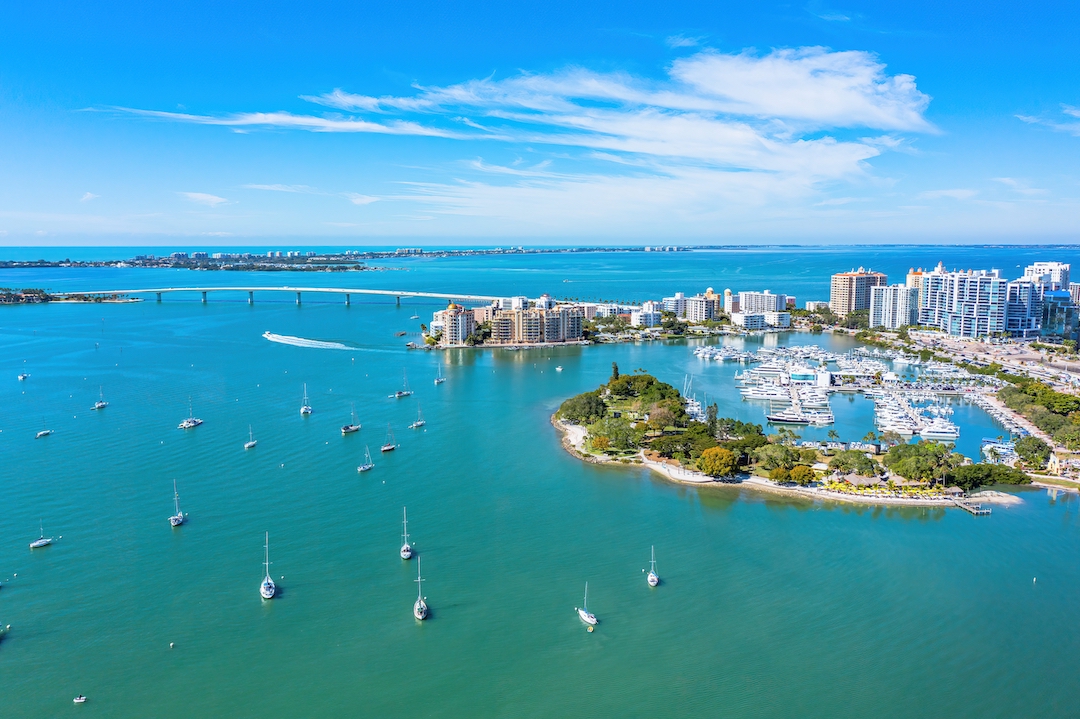 Sarasota, Florida is among the best places to live in the United States, according to a new ranking released this week by Money.
The 2022 ranking of 50 Best Places to Live in the U.S. includes cities that offer the best in what matters most to residents: economic opportunities, quality of life, and diversity, according to Money. This year, researchers also set out to feature a more diverse list of cities than in past years.
"We kept returning to the question, 'best places to live for whom?'" researchers said on Money's website. "(Previous cities were) often quaint, affordable — and unintentionally yet overwhelmingly white. We wanted to create a more welcoming list for a broader group of people this year, so we restructured our data gathering and ranking processes to reflect that priority."
Sarasota ranked No. 43 on the list. With a population of 56,115 people, Sarasota residents have a median household income of $64,142, while the city's unemployment rate is 2.6 percent.
Among the top selling points for Sarasota, Money says: "Located on the west coast of Florida, Sarasota is a paradise for beach, culture and wildlife lovers. Sunbathers can enjoy sandy stretches on nearby Siesta Key (which has a thriving social scene) and Longboat Key (where hundreds of sea turtles lay their eggs every year).
"Art fans won't feel out of place, either. Sarasota boasts the Ringling Museum, a museum built by circus operator John Ringling and his wife in the 1920s. Styled after the Uffizi in Florence, Italy, the museum is home to pieces from artists like Peter Paul Rubens as well as a massive courtyard filled with bronze cast statues — including a replica of Michelangelo's David.
To determine the cities on this year's list, Money analyzed data in nine different areas: cost of living, diversity, economic opportunity, education, fun and amenities, health and safety, the housing market, income and personal finance, and quality of life.
Data was collected from several sources including the Bureau of Labor Statistics, the U.S. Census Bureau, the Centers for Disease Control and Prevention and the Centers for Medicare & Medicaid Services.
Read more about the methodology for Money's Best Places To Live.
•••
For more information about the Sarasota area, or if you would like to receive regular email updates, please contact me to be added to our private client list. If you're thinking of buying or selling, call today for a confidential consultation at 941.928.3424 or [email protected].