Rain, Rain, Go Away...
Posted by Judie Berger on Monday, May 21, 2018 at 3:31 PM
By Judie Berger / May 21, 2018
Comment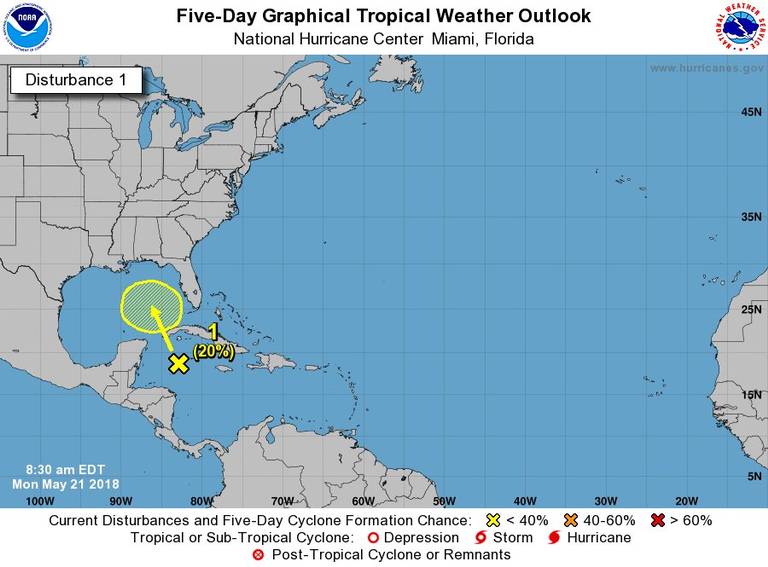 The National Weather Service is monitoring a system in Caribbean that is expected to move into the Gulf of Mexico. Forecasters say there is only a small chance it could develop into a tropical depression. Locally heavy rain is expected across the state regardless of whether the system strengthens. So keep those umbrellas handy!