Hurricane Ian: Are You Prepared?
Posted by Judie Berger on Monday, September 26, 2022 at 8:54 PM
By Judie Berger / September 26, 2022
Comment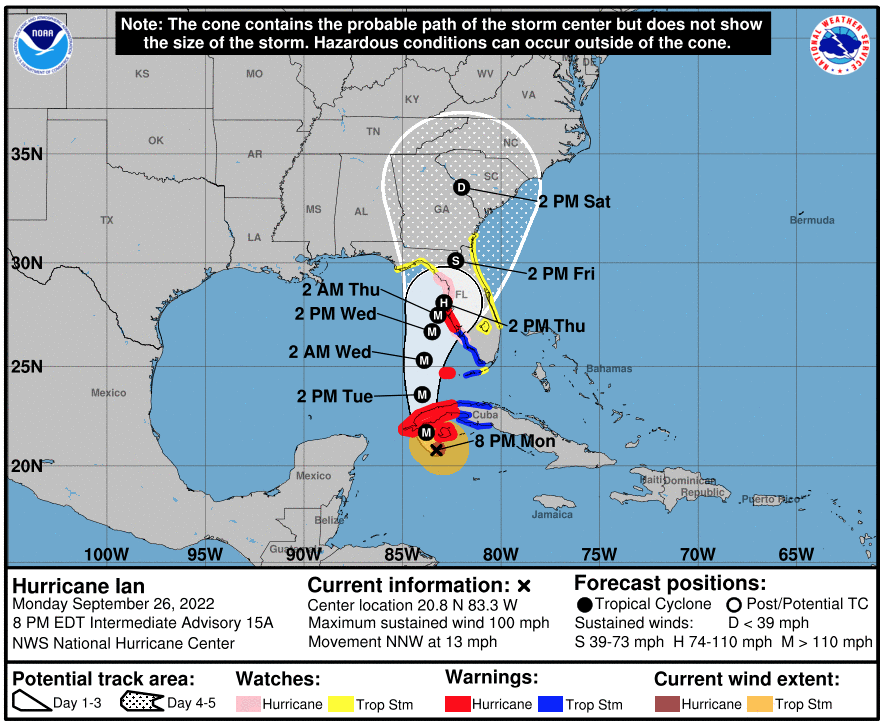 If you live in the potential path of Hurricane Ian, now is the time to prepare.
While living in and visiting Florida offers many benefits and advantages, it is important to keep in mind severe weather hazards and potential threats. Every family and business should have predefined emergency plans and always keep an emergency supply kit ready and stocked.
Each Florida county has a designated emergency management program, and residents, businesses, and visitors should also visit their
county's emergency management
for the most up-to-date and locally significant information.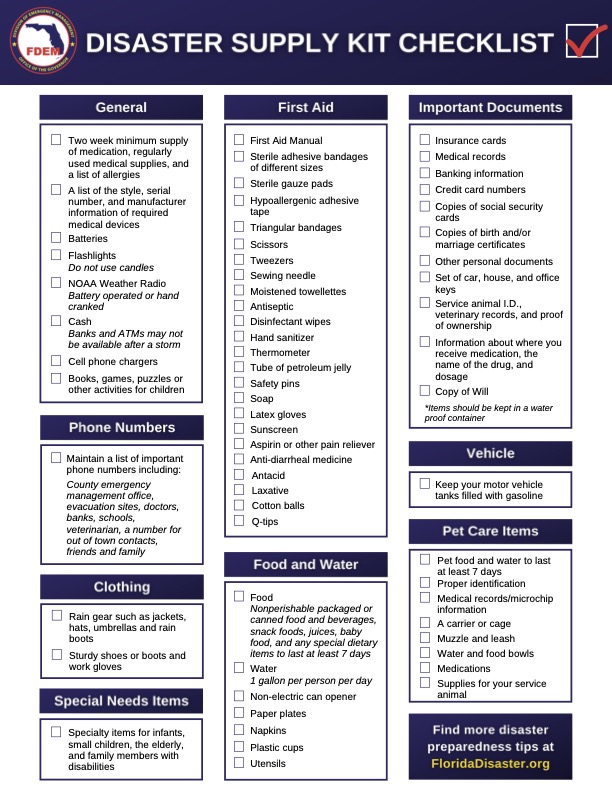 Know Your Evacuation Zone
It's important for residents to know if they live an evacuation zone, a low-lying, flood-prone area, a mobile home or an unsafe structure during hurricane season. These areas and buildings are most likely to be evacuated and knowing these zones helps Floridians prepare to evacuate and better understand orders from local officials.
We hope that everyone stays safe during this storm.