Home Front by Budge Huskey: In a Climate of Elevated Mortgage Rates, There Are Reasons to Feel Lucky
Posted by Judie Berger on Wednesday, August 23, 2023 at 2:08:33 PM
By Judie Berger / August 23, 2023
Comment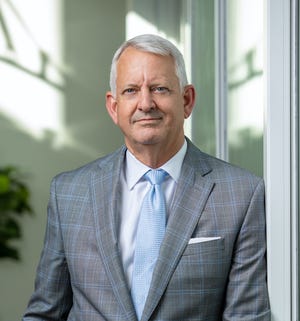 In our current climate of elevated interest rates and Fed tightening, one inherently laments the corresponding negative impact on housing affordability and activity. Mortgage rates hovering around 7%, double the rate this time last year, have sent both buyers and sellers nationally scurrying to the sidelines with only an estimated 1% of U.S. residents transacting a home in the last 12 months. I submit, however, in relation to history as well as the experiences of those in other countries we may count ourselves among the lucky.
Sales volumes across Florida and the entire country dropped precipitously over the months since rates first rose, yet Sarasota has proven remarkably resilient with an overall performance nearly on pace with the prior year. Fantastic news, and I believe our good fortune extends further, at least relatively speaking, to the subject of mortgage financing.
Mortgage rates fell to new lows in 2020, with the 30-year fixed rate dropping under 3% and averaging 3.38% for the year. Given the influence of the pandemic on consumer behavior, American investors selectively preferred safer products such as Treasury and mortgage bonds, pushing yields up and further lowering rates.
Rates rose again at a glacial pace in 2021, yet the ongoing pandemic ultimately tempered their upward trajectory. As the COVID crisis waned in 2022, things quickly changed as investors came out of lockdown mentality and began to realize a sense of freedom. With the enormous fiscal stimulus hangover and the corresponding spike in inflation, mortgage rates quickly surged from approximately 3% in January to over 7% by November.
As I write this, the current 30-year rate is 6.96%, far beyond the desired level yet well below the average over the last 50 years. The 30-year fixed mortgage rate was at its historic peak of 18.4% in October 1981, fluctuating downward to around 9% by 1986 and closing the decade at 9.78%. In the 1990s, it plunged to an average of 6.91% in 1998, spurred by the dot-com bubble. The 30-year rate tumbled again in the late 2000s when subprime loans triggered the housing market crash. By 2009, it was down to 5.4% as the Fed bought mortgage bonds in bulk to drive down interest rates.
We can attribute the astonishingly low rates in recent years to incredibly accommodative monetary policy, quantitative easing, and Federal Reserve policy shifting to unemployment as a key benchmark – a "perfect storm" scenario unlikely to repeat. Nor would we wish to revisit the circumstances under which the actions were justified.
Inflation is now cooling and, looking forward, the Fed is poised to pause. Historically, the lapse between when the Fed halts increases and begins to lower rates has been nine months, so there is every reason to believe they will remain above 6% into 2024.
No one is certain where they will land, yet many economists suggest a range of 5% to 6%, figures low by historical standards, should represent the new norm and unleash the national real estate market. Those who have been around awhile no doubt view the ability to obtain a long-term mortgage at such rates, with the flexibility to refinance if they dropped lower, as fortunate.
One may still not be convinced, yet looking elsewhere in the world may serve to support my premise. Outside of our country, the thought of a fixed interest rate of 30 years, or even 15, is mainly a dream. The most common mortgage in Canada reflects a commitment for only a 5-year term, with not only the rate subject to adjustment but also the potential requalification of the borrower. Longer mortgage terms are available in the U.K., yet commonly offer only a fixed term for a period of up to 5 years before resetting to the current market rate.
These dynamics are frequent among most other developed countries. Keep in mind that the U.S. has been far more effective at taming inflation than our counterparts, so the possibility of elevated rates elsewhere for extended periods is much greater. In addition, our mortgage tax deduction effectively lowers the cost of capital for most borrowers while Canadians receive no such advantage and owners in the U.K. receive a far smaller benefit.
It is no surprise that most people today, especially first-time buyers, view the current mortgage market as an insurmountable barrier to the goal of a home and, therefore, few people would be expected to feel lucky. However, when compared to history in our country and most certainly to what others experience abroad, in so many ways we are.
Budge Huskey is chief executive officer of Premier Sotheby's International Realty.
•••
If you would like to receive regular email updates, please contact me to be added to our private client list. If you're considering making a move, contact me today for a confidential consultation at 941.928.3424 or [email protected].