Holiday Happenings
Posted by Judie Berger on Thursday, December 2, 2021 at 4:48 PM
By Judie Berger / December 2, 2021
Comment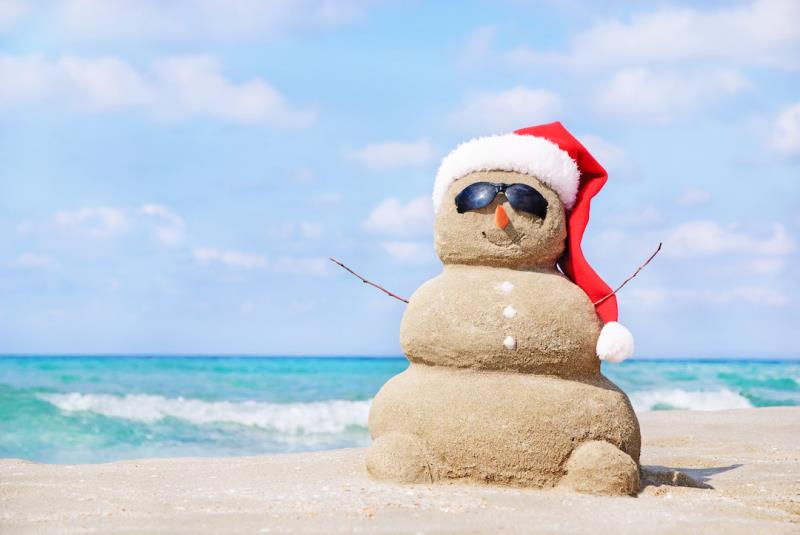 By Allison Forsyth, Sarasota Magazine
'Tis the season to explore what Sarasota has to offer for the holidays. From light shows to musical performances and charity events, there are plenty of ways to celebrate in town.
Wednesday, Nov. 24-Saturday, Dec. 4; online auction
The first festival of trees auction for Entre Nous Manatee was in-person but will be online this year. Place bids for Christmas trees, wreaths and the annual wine raffle, or win gifts like beach trips, jewelry, spa packages and more. Click
here
for more information.
Saturday, Nov. 27-Sunday, Dec. 19, 300 Madison Drive, Sarasota, (941) 929-3104
Immerse yourself in weekly events hosted on St. Armands Circle throughout the month of December. Saturday, Nov. 27 is "Let's Go Shop Small"; Friday, Dec. 3 is Holiday Night of Lights; Thursday, Dec. 9 is "Songs on the Circle: Holiday Edition"; Saturday, Dec. 11 is "Porsches in the Park"; Thursday, Dec. 16 is ladies' night and Sunday, Dec. 19 is St. Armands Family Day.
Sundays from Nov. 27-Dec. 24, 1241 North Palm Ave., Sarasota, (941) 366-9017
This interactive, family-friendly and music-filled show is sure to please your kiddos. The show, created by Sarah Durham and Caroline Saldivar, represents everything that makes the holidays in Sarasota special. Purchase tickets online or by calling the box office at (941) 366-9017.
Saturday, November 27, Park Blvd., Venice, (941) 488-8780
Find a spot on Park Boulevard to enjoy the holiday parade in downtown Venice. The parade begins at 6:30 p.m. and will march through the north side of West Venice Avenue after crossing Harbor Drive. It will end at Venice Community Center with a celebration. Admission is free.
Sunday, November 28-Saturday, January 1, 140 University Town Center Drive, (941) 552-7000
There are plenty of things to do this holiday season at University Town Center. Enjoy light shows, outdoor holiday movies, horse-drawn carriage rides and fireworks. Or, attend the Hands-on Hanukkah with Temple Sinai Sarasota (Nov. 28-Dec. 5) as well as Santa's Flight Academy (now through Dec. 24) and Santa Paws photos (Nov. 28 and Dec. 5). Click here for details.
Grand opening Wednesday, December 1, 125 N. Cattlemen Rd., Sarasota
The grand opening of University Town Center's gingerbread & festival of trees will take place Wednesday from 6:30 to 9 p.m. The display will be open nightly through December 21. More than 100 gingerbread houses and 50 decorated trees by local charities will be on display. Trees will be available for silent auction on December 19 for a chance to take home. Purchase tickets for $1 to vote for favorite trees. Proceeds will benefit the charities. Admission is free.
Wednesday, Dec. 1-Sunday, Dec. 5, 709 N. Tamiami Trail, Sarasota, (941) 953-3434
The Sarasota Orchestra is performing seasonal favorites this December, led by Broadway conductor William Waldrop. Fifteen magical holiday songs will be performed at Holley Hall with shows at 5:30 p.m., 7:30 p.m., 8 p.m. and 4 p.m. on Sundays (see website for details). Tickets range from $42-$65. Purchase tickets here.
Wednesday, Dec. 1-Thursday, Dec. 30, 1012 N. Orange Ave., Sarasota, (941) 366-1505
Enjoy WBTT's Christmas card to the community with
Joyful! Joyful!
, a show with uplifting holiday music created, adapted and directed by WBTT's Nate Jacobs. Attend a matinee at 2 p.m. or evening show at 7:30 p.m. Adult tickets are $50 and student/active military tickets are $20. Purchase tickets
here
.
Wednesday, Dec. 1; Saturday, Dec. 4; and Sunday, Dec. 5; 100 Central Ave., Suite 1022, Sarasota, (941) 366-1033
Become a master gingerbread house decorator at this special event put on by Tsunami Sushi & Hibachi. Cake decorator Julie Deffense will have all the supplies ready at the restaurant to build the ultimate candy wonderland. Tickets cost $150 per person and include access to a sushi buffet and holiday cocktails. Click here or call the restaurant to purchase.
Thursday, Dec. 2, 101 W. Venice Ave., Venice, (941) 484-6722
Walk through downtown Venice's and admire the brightly lit and decorated storefronts. Live entertainment and refreshments will be served in open sores. Admission is free. The walk will take place from 5-8 p.m. Click here for more information.
Thursday, December 2, 9 and 16, 5401 Bay Shore Rd., Sarasota, (941) 359-5700
Find joyful holiday cheer at the Ringling Museum as you support the U.S. Marine Corps Reserve's Toys for Tots program. Admission is free with one unwrapped gift per guest. The event takes place from 5-8 p.m. For more information, click
here
.
Friday, Dec. 3, St. Armands Cir., Sarasota, sarasotafl.gov
Crab & Fin and Cannons Marina present St. Armands' "Holiday Night of Lights." The circle will light up with festive lights and decorations, and the event will begin at 5:30 p.m. with a Christmas Carol sing-a-long followed by Santa's arrival in his sleigh and a tree lighting ceremony.
Friday, December 3, State St. and Lemon Ave., Downtown Sarasota
Go walking in Downtown Sarasota's winter wonderland, as part of the Fresh Friday series. This outdoor, holiday-themed event will take place between State Street and Lemon Avenue from 8 to 11 p.m. Enjoy free party favors, dessert bites, live holiday music and karaoke with accompanying gift raffle and snow machines. Food comes from State Street Eating House, Element and Whole Foods Market. Take a photo near the menorah lighting or video of Santa. Admission is free.
Saturday, December 4, Main Street, Sarasota
The 25th Sarasota Holiday Parade will be marching through downtown Sarasota on Saturday, December 4 at 7 p.m. The parade, including lighted floats, high school marching bands and Santa Claus, will take place down Main Street, from Washington Blvd., to Gulfstream Ave. For more information, click here.
Saturday, December 4, 720 Alligator Drive, South Venice Beach, (941) 493-0006
Visit the annual pre-Christmas Arts and Crafts Show and Sale at Venice Civic Association from 9 a.m. to 2 p.m. Dozens of local artists and crafters will showcase their wares just in time for your Christmas shopping.
Saturday, Dec. 4, 140 University Town Center Drive, Sarasota, (941) 552-7000
In celebration of Hanukkah, Temple Emanu-El and Community Day School are hosting a family-friendly event on The Green at UTC from 11:30 a.m. to 2:30 p.m. Indulge in chocolate gelt, latkes, donuts and other treats, and enjoy live entertainment, story time, craft and other activities for kids. Guests are encouraged to bring new, unwrapped toy to benefit the Boys and Girls Clubs of Sarasota and DeSoto Counties. Admission is free.
Saturday, December 4, Albee Road Bridge, Venice, (941) 718-8644
Boats large and small are invited to join the 33rd Venice Christmas Boat Parade. The parade begins at 6 p.m. north of Albee Road Bridge. Enter to join as late as Wednesday, December 1 at 7 p.m. Entry fee is $20 per boat. As a viewer, admission is free. All you need is a lawn chair and a great view of the water to see the boats decorated with magical holiday lights.
Saturday, December 4 and Sunday, December 5, 18800 W. Villages Parkway, Venice, (941) 413-5000
Go to the CoolToday Park in Venice for an annual 5k followed by a pet parade, holiday market, live music, drink specials and more. Sunday will have a golf cart parade, Santa Claus photo opportunities, carriage rides and other fun kids' activities. For a complete event schedule and registration details, click here.
Wednesday, Dec. 8, 1212 S. East Ave., Sarasota, (941) 365-0208 ext. 110
The Safe Place and Rape Crisis Center (SPARCC) is celebrating the holiday season with its annual luncheon at Michael's on East at 11 a.m. Guests will enjoy lunch, entertainment by Westcoast Black Theatre Troupe and more. Bring unwrapped toys, purchase baked goods and support a local cause. RSVP here or call (941) 365-0208.
Thursday, Dec. 9-Sunday, Dec. 19, 502 3rd Ave. W., Bradenton, (941) 748-5875
The Crosley Theater Company will share a sing-a-long and fables at the Manatee Performing Arts Center this holiday season. There will also be an excerpt of "A Christmas Carol" after intermission. Shows take place at 2 p.m., 7:30 p.m. and 8 p.m. Tickets can be purchased here.
Friday, Dec. 10, between US.4.1 and Osprey Ave., southsidevillage.org
Enjoy a holiday stroll with the whole family in Southside Village from 5 to 9 p.m. Take pictures with Santa, enjoy live music from Music Compound's students and drink hot cocoa. Or take a ride down the snow slide, jump on trampolines or scale the climbing wall. Free parking is available in South Parking Garage of Sarasota Memorial Hospital, at U.S. 41 and Hillview Street. Admission is also free.
Saturday, December 11, 2 Marina Plaza, Sarasota, (941) 365-4232
Suncoast Charities for Children presents the 35th Annual Sarasota Holiday Boat Parade of Lights. Area boaters are invited to enter free of charge. The parade begins at 6 p.m. The best viewing spots are Marina Jack restaurant, Bayfront Park and Centennial Park. For more information, click here.
Saturday, Dec. 11, 1404 Manatee Ave. E., Bradenton, (941) 741-4075 ext. 3226
Experience an old-fashioned Florida holiday celebration at Manatee Village Historical Park from 11 a.m. to 4 p.m. Vendors will be selling handmade goods, food and free "make and take" seasonal crafts. Buildings will be decorated for Christmas, perfect for photo opportunities. Admission is free. Cash is encouraged for vendor purchases. Learn more here.
Saturday, Dec. 11-Sunday, Dec. 12, 1661 Main St., Sarasota, (941) 365-2846
Join First Sarasota Downtown Baptist Church for a classic holiday concert featuring the First Sarasota choir and orchestra. Show times are at 5 p.m. Tickets are $5 per person; children 5 and under are free. Click here to buy tickets.
Saturday, December 11, 201 10th St. W., Bradenton, (941) 746-4131
Gather up the kiddos and join the Bishop Museum at Riverside Plaza to celebrate Winterfest. Family-friendly festivities will include Dino Don's DinoVenture, a series of games, learning and fun for all ages. Winterfest is included in the price of DinoVenture's admission: $8 for Discovery Society members and $10 for others. No registration required.
Saturday, December 11-23; 26-30; Saturday, January 1-2; 1534 Mound St., Sarasota, (941) 366-5731
Become immersed in magical lights at Selby Botanical Gardens. More than 2 million lights will be strewn across the campus, with opportunities for photos and face painting and balloon artistry for kids. Live entertainment and food from Michael's on East and cash bar will be available for purchase. Early entry tickets (5 p.m.) cost $30 for members, $35 for non-members and $15 for children 5-17. General admission (6 p.m.) costs $20 for members, $25 for non-members and $7 for children 5-17. Purchase here.
Wednesday, December 22 and Thursday, December 23, 201 10th St. W., Bradenton, (941) 746-4131
The Bishop's planetarium manager Howard Hochhalter will guide you through a journey back in time, to the nativity scene 2,000 years ago. Guests will explore the astronomical explanations for the star described in the nativity story. Was it a comet, supernova or something else? Showings are at 7 p.m. on the 22nd and 12:15 a.m. on the 23rd. Tickets cost $8 for members and $10 for nonmembers.
Sunday, December 26-Thursday, December 30, 2075 Bahia Vista St., Sarasota, (941) 355-9335

Watch heart-stopping acrobatics and stunning aerial tricks from the students of Sailor Circus Academy at Sailor Circus' annual holiday show. The show will be set to holiday music, festive costumes and decorations. Shows start at 1 p.m., 2 p.m., 6 p.m. and 7 p.m. Tickets cost $20-$35 per person. All ages are welcome! Buy tickets here.