Happy Earth Day!
Posted by Judie Berger on Friday, April 21, 2023 at 1:58:26 PM
By Judie Berger / April 21, 2023
Comment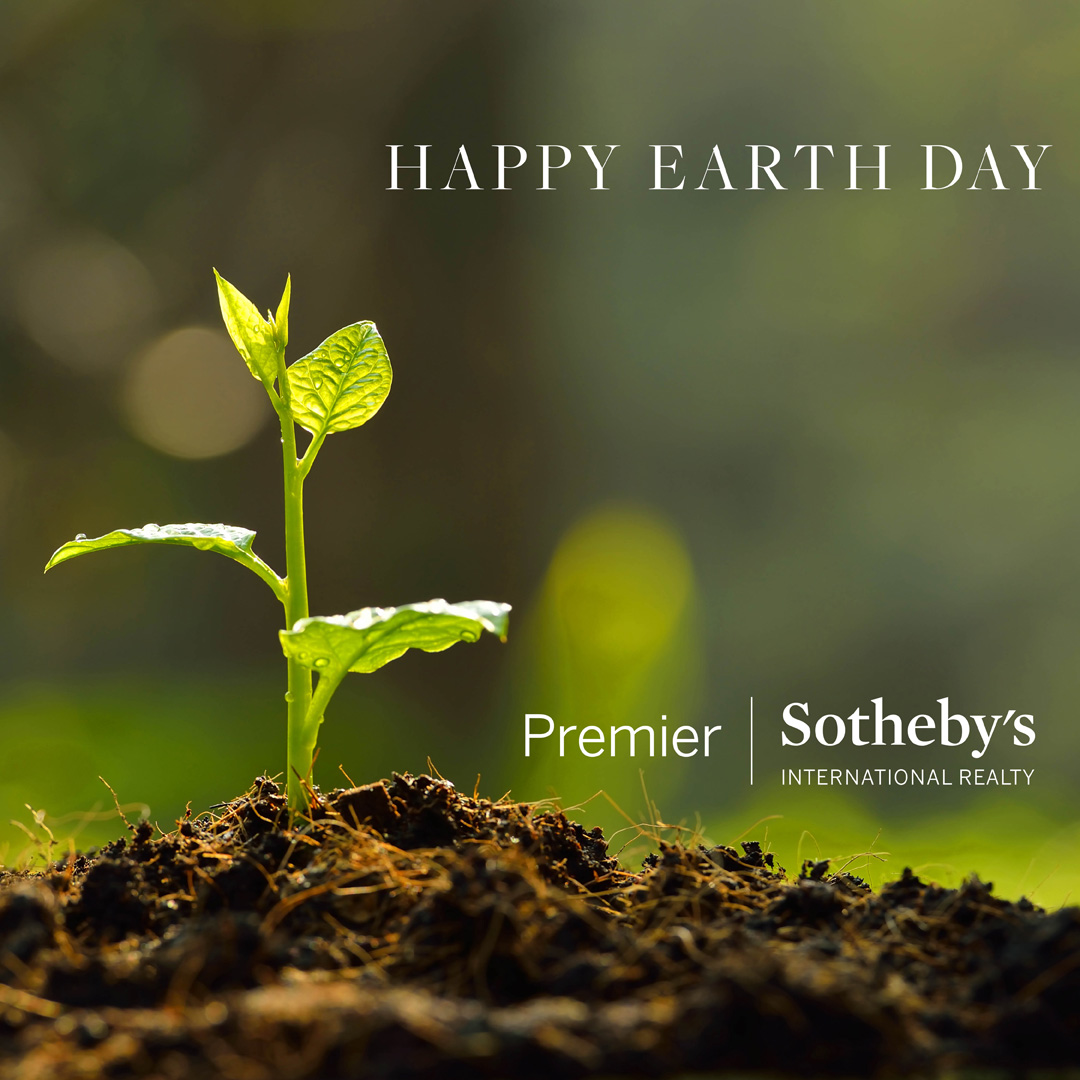 Earth Day is a celebration of the earth and our environment. It is a historical event that takes place every year. On Earth Day, we will remember how closely we are connected to the earth, as well as our responsibility to protect it. On this day, we come together to show our support for the planet and make pledges to do our part in protecting it. All of us can contribute to the environment by planting trees, cleaning up waste, and reducing our dependence on non-renewable resources like fossil fuels.
Participating in this global event raises awareness of the importance of protecting our planet and its natural resources. In addition, it encourages people to engage in conserving the environment. Rallies, concerts, and tree-planting activities are among the many activities and events that take place on Earth Day.
Brief History of Earth Day
The first Earth Day was celebrated on April 22, 1970. The event was organized by Gaylord Nelson, a United States Senator from Wisconsin. He was inspired to action after witnessing the damage caused by an oil spill in Santa Barbara, California in the year 1969.
Gaylord Nelson realized that there was a need for humans to become more environmentally aware and active in preserving our planet. He hoped that Earth Day would be a way to educate people about the importance of environmental protection.
Earth Day quickly became a global phenomenon. More than 20 million people participated in the events across the United States on the first Earth Day. Today, Earth Day is celebrated in more than 193 countries around the world. At present, more than 1 billion people around the world take part in Earth Day.
On April 22, 2020, Earth Day celebrated its 50th anniversary. The event, however, was organized through digital platforms due to Covid-19.
The purpose of Earth Day is to bring awareness to the environmental issues our planet faces and to promote solutions for a sustainable future.
Earth Day 2023 Theme
Following last year's successful campaign, global Earth Day organizer EarthDay.org (EDO), has announced the 2023 theme. The theme for Earth Day 2023 is "Invest in Our Planet."
Yes, it will be a continuation of the successful 2022 campaign. Once again, we must act boldly in order to achieve a successful outcome. We should innovate in a broader sense, and put our ideas into practice in an equitable manner.
Our planet needs our investment now. As we look forward to 2023, it is necessary that we come together once again in partnership for our Mother Earth. In order for a green, prosperous, and equitable future to become a reality, businesses, governments, and civil society must take action against the climate crisis.
How to Get Involved in Earth Day 2023?
There are many ways you can celebrate Earth Day 2023. The most effective way to start is to become more aware of the environmental issues we face, and what you can do to help. The following are some ideas:
As a society, we should make efforts to reduce our energy consumption at home as well as at work.
It is critical that we encourage the development of renewable energy sources in the future.
Instead of driving more often, you might want to consider carpooling, cycling, or walking more often.
The next time you do some shopping, consider purchasing Eco-friendly products.
It is a great idea to recycle and compost as much as possible.
Kids can learn beautiful Earth Day poems and can read them in front of the class. It will create self-confidence in them.
Make a difference in the environment by volunteering or donating to environmental organizations.
Teachers and parents can plan Earth Day activities at school or at home. It will create awareness among all kids to save the earth.
The more you know about environmental issues, the more you can educate others about them.
You can give an Earth Day speech at your school as part of your class celebration of the day.
You can create a garden or plant trees in your yard.
Students can write an Earth Day essay by participating in essay competition so that people become aware of this global event.
On social media, you can raise awareness about Earth Day by using the hashtag #earthday2023.