First Quarter 2021 Market Update | Sarasota & Manatee Counties
Posted by Judie Berger on Friday, April 16, 2021 at 8:30 PM
By Judie Berger / April 16, 2021
Comment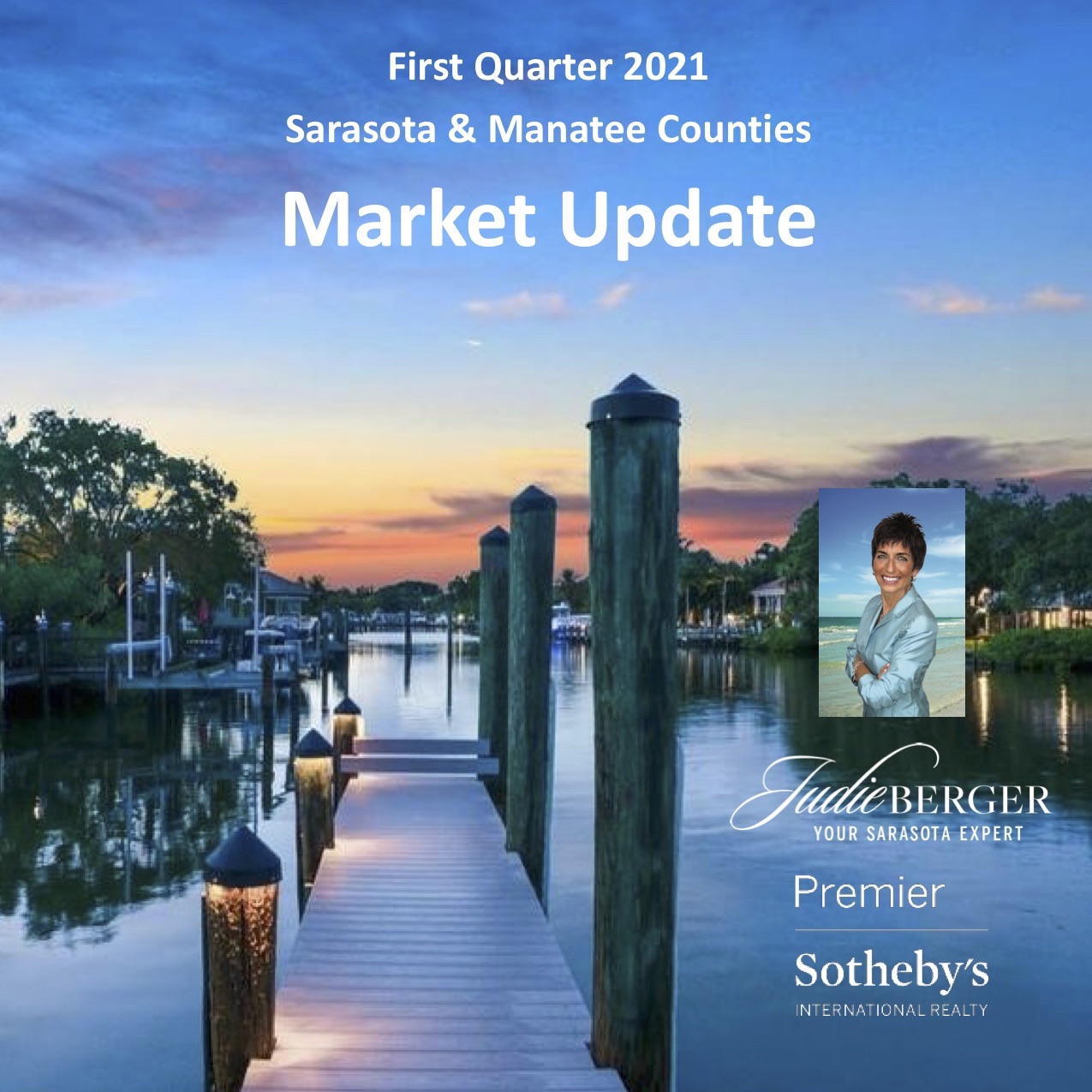 The past twelve months have been an unprecedented period in our society in many ways but none more impactful than in real estate. The first three months of 2021 elevated real estate activity to a near frenzy level throughout the country, but nowhere is this truer than in our area where price increases and multiple offers have outpaced the majority of the state. What caused the massive surge in real estate activity? Covid? Retiring Baby-boomers? Fear of a stock market adjustment? Fear of politics? Or just the realization that life is precious and short so we should live while we can? Simple answer, all of the above. Though we cannot accurately predict the future we can take a logical look at our recent past to help understand the realities as opposed to the perception.
This report compares 1st Quarter 2020 with 1st Quarter 2021 to evidence the actual market impact since Covid-19 began. Incredibly strong demand continues at all price points for the Single-Family Home market, but unquestionably demand is strongest in the $1 Million plus market segments. Lower price points have long been in short supply, but Condominiums over $1 Million are undersupplied at this time. Properties going under contract were even stronger in the First Quarter than the quarter prior, thus we anticipate continued strength in closings well into the next quarter. This is not just a Covid-19 phenomenon. Local inventory has been on a downward path for the past couple years. This shortage of Supply is expected to continue through 2021, if not longer. Demand has simply outpaced Supply.
For more information on selling or buying on Siesta Key and in the Sarasota-Manatee area, please contact me for a confidential consultation at 941.928.3424.