A Special Invitation: Baking with Milk Bar's Christina Tosi
Posted by Judie Berger on Friday, December 3, 2021 at 4:45 PM
By Judie Berger / December 3, 2021
Comment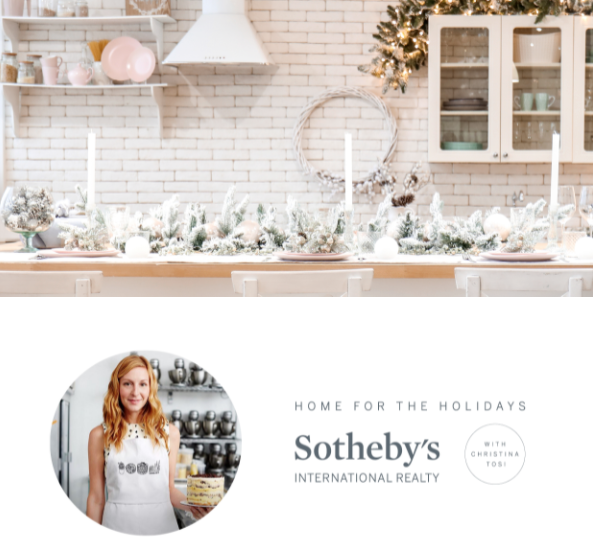 As we near the end of 2021, I wanted to take a moment to thank you for your business and invite you to join me for a special virtual event, Home for the Holidays: Baking with Milk Bar's award-winning chef and owner, Christina Tosi, on Saturday, December 11th.
I am thrilled to be able to extend this invitation in appreciation of your loyalty and trust in the Sotheby's International Realty brand.
Christina will guide us in baking two holiday-themed cookie recipes during the 45-minute virtual cooking class and it's perfect for family – so please feel free to have your loved ones bake alongside you.
If you are interested, the session is offered at three convenient times listed below. Simply click on the link to register and view the recipes with a list of ingredients below.
REGISTER: SATURDAY, DECEMBER 11, 10:00AM EDT
REGISTER: SATURDAY, DECEMBER 11, 2:00PM EDT
REGISTER: SATURDAY, DECEMBER 11, 9:00PM EDT
VIEW THE RECIPES AND INGREDIENTS
I hope that you can join us.
Let's get the ingredients ready, don our aprons and together we'll bake delectable holiday goodies with Christina!
Please send us photos of your cookies before they disappear; we'll post them on our blog!
Wishing you and your loved ones a wonderful holiday season.