7 Reasons to Go to the Beach
Posted by Judie Berger on Saturday, January 22, 2022 at 1:05 PM
By Judie Berger / January 22, 2022
Comment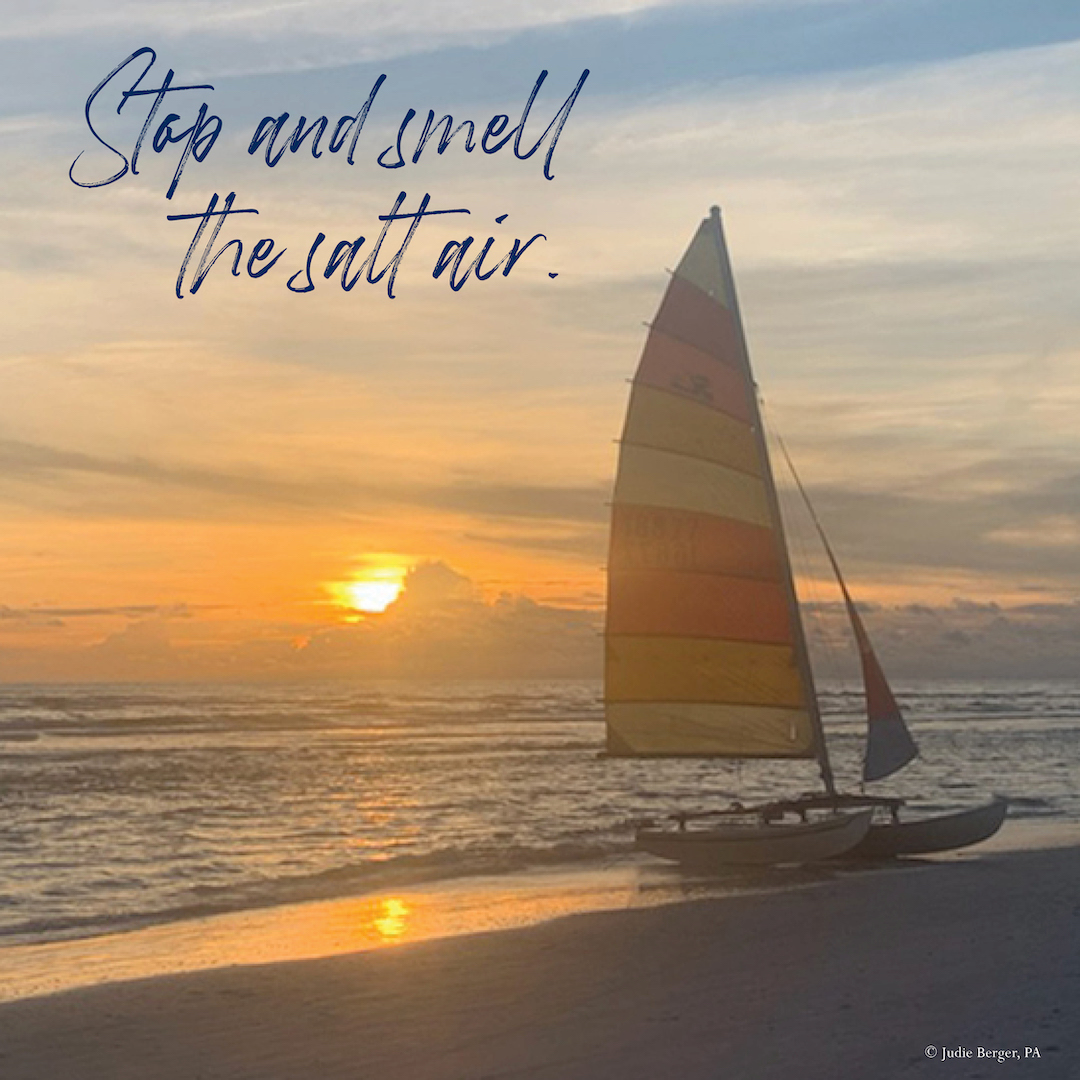 The smooth and crashing waves of bright blue. The earthy and salty scents of the sea breeze. The tranquil sounds of the ocean and gulls. If you want to get out for a bit, go to the beach for an amazing place to relax and reset. It doesn't get any better than this. Many studies show that going to the beach improves physical health and mental health.
Here are 7 reasons why you must visit the beach today:
1. Soothing saltwater. The minerals and salt in the ocean water soothe aching joints. It even has the ability to accelerate the healing of scrapes and cuts. How magical!
2. Exfoliate with sand. Sand acts as a natural exfoliator. It helps peel off dead skin cells from your feet and anywhere else to reveal a wonderful glow. If you go to the beach, it's like going to an all-natural spa day!
3. Workout in the waves. All that swimming, walking, and running you'll be doing at the beach is great exercise. You can stay healthy, get fit, or even lose weight at the beach. Did you know that just an hour of swimming can burn up to 410 calories?
4. Vital vitamin D. Soaking up that sun is actually necessary for our bodies to function. Vitamin D plays a key role in promoting healthy bones. Always make sure to put on sunscreen and wear sunglasses and a hat!
5. Clear the mental clutter. When you go to the beach, the calming sounds and sights can put you in a state of calm. It's easier to let go of anything on your mind when you're enjoying the sweet sights, smells, and sounds of nature.
6. Technology detox. In today's society, we are always on some type of electronic device. It turns out that cell phones and laptops don't mix well with water or sand. The beach is a great place to take a break from the screens, which helps in clearing that mental clutter
7. Enjoying company. It's no secret that being around friends and family is going to be a fun time. The beach is a great place to catch up, tell stories, and have a great laugh. Don't forget to bring some refreshments and snacks!
There's no place like the beach, and our surrounding beaches are some of the most beautiful in the world!
For more information about the Sarasota area and its beaches, or if you would like to receive regular email updates, please contact me to be added to our private client list. If you're thinking of buying or selling, call today for a confidential consultation at 941.928.3424 or [email protected].